AO3 is a bespoke, industrially upcycled textile piece created for the Slow Fashion Lab held at RMIT Gallery, Melbourne. The show was part of the Museum für Kunst und Gewerbe global Fast Fashion exhibition.
​​​​​​​
AO3 was an experimental, localised iteration of sustainability. The work sought to aestheticise binaries inherent in exploring a sustainability practice inevitably complicit in unsustainable practices.
The making of AO3 practically explored creative strategies to cultivate care - inserting crafted control into digital, automated and industrial textile and garment production systems and disrupting traditional practices with new processes and materials. The work incorporated and aesthetically resolved two diametrically opposed textile and thread types within a single garment.
AO3 is comprised of 3 upcycled textile panels, sourced in a waste storage room at a weaving facility in Ho Chi Minh City. Laser cutting, digital embroidery and hand embroidery were used as upcycling strategies to recontextualise pre-consumer textile waste in a way that allowed for the materiality of each to direct the surface design approach. Local flowers ginger lily, jasmine & phalanoepsis orchid and their synthetic imposters were visually referenced to allude to our ideas around nature/beauty and purity/pollution, also caught up with highly idealised and contradictory ideas around the feminine.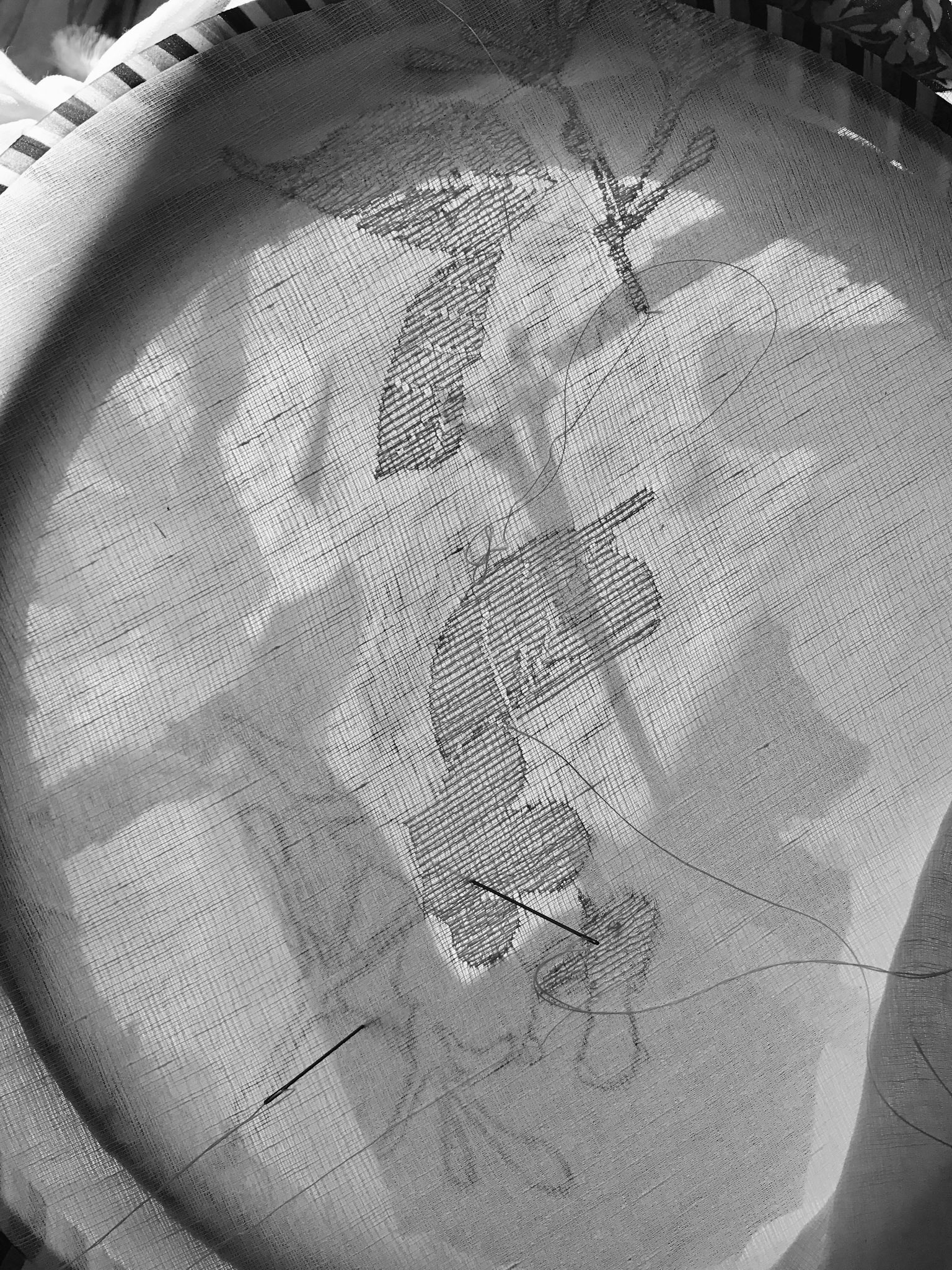 https://www.rmit.edu.au/news/all-news/2017/jul/imagining-a-future-without-fashion-waste
https://www.mkg-hamburg.de/en/exhibitions/archive/2015/fast-fashion.html